ANZAC Biscuit Cooking Game
Overall rating:
Your rating:
Login to rate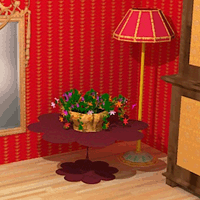 All these red walls are way too intense. Escape this place before you …
You are locked inside your study room. You forget the room key when yo…
In this game your objective is escaping from not the one room, but the…
Great Tomb Escape is another new room escape game from games2rule.com.…
The 417th escape game from 123bee.com You are invited by your cousin t…
You and a friend were at the amusement park having fun. Your friend ha…
Description
Make a tasty Anzac Biscuit in this fun cooking game. ANZAC Biscuits are a sweet biscuit popular in Australia and New Zealand, made using rolled oats, flour, coconut, sugar, butter, golden syrup, bicarbonate of soda and boiling water.

Date added: Unknown
Instructions
Follow the in game guidance to create some delicious ANZAC bisquits.
Tags
None
Add a comment:
Log-in to add a comment