Treasure of Big Totem 4
Overall rating:
Your rating:
Login to rate
In this game, you try to escape the room by finding items and solving …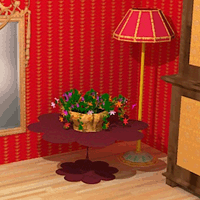 All these red walls are way too intense. Escape this place before you …
Lively Escape!! How your mind will work if you are really trapped in g…
this game Escape the room. This game uses only a mouse. do not use the…
Can you escape the toy room?
Esc (Escape Game) is another point and click room escape game created …
Description
Can you get a parrot feather, a pelican feather and a toucan feather, to get info about the next destination?

Date added: Unknown
Tags
None
Add a comment:
Log-in to add a comment