Ronin: Spirit of the Sword
Overall rating:
Your rating:
Login to rate
Play Boat Room Escape by finding clues in the room. Solve puzzles to i…
Little World is a game by Paulp, the maker of Shapik and Ice. Help the…
the Sixth Part of the Mystery House Serie from GiveMetoPlay.com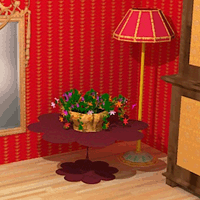 All these red walls are way too intense. Escape this place before you …
Mr. Sparrowhead is on his way to find a house for himself in the city.…
escape game. solve puzzles and collect items to escape the room.
Description
Go through these ancient corridors as you battle it out with other samurai dodge bamboo traps and ge

Date added: Unknown
Tags
None
Add a comment:
Log-in to add a comment