Pipol Smasher
Overall rating:
Your rating:
Login to rate
A victim who was unfortunately blamed for a criminal act, gets annoyed…
Little Piano Room is a little room escape game where you need to use y…
You're trapped in a room. Who are you? How did you get there? Who care…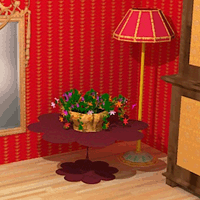 All these red walls are way too intense. Escape this place before you …
This time you have to be brave enough to escape this room full of stra…
Games Novel - Halloween type escape game. play and have fun.
Description
Your objective in this physics game with some cartoon violence is to figure out a way to crush all people by controlling the cars and using any obstacles that can help achieve your goal. Mow down innocent bystanders using a variety of different automobiles. To avoid failing try not to drive the vehicles off the platforms. Use YOUR MOUSE to click on the car to start moving, click on it again to stop.

Date added: Unknown
Tags
None
Add a comment:
Log-in to add a comment