Color Theory
Overall rating:
Your rating:
Login to rate
Cartoon room escape is another point and click room escape game develo…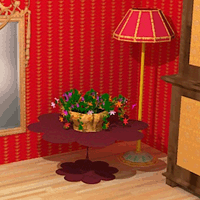 All these red walls are way too intense. Escape this place before you …
Escape from the New York room!
Mystery Sacrifice Temple Escape is a room escape puzzle game,you need …
Santa seems to have been kidnapped and has awoken in a disgusting, glo…
Cool escape game, puzzle your way out.
Description
Your task in this fun arcade puzzler is to manipulate the power of colors and achieve color awesomeness. Grab color symbols to open up different colors of the level so you can move through them and reach the exit door. Collect a primary color to make blocks of that color disappear. Collect a secondary color to make the blocks of the primary colors that make up that secondary color disappear. Use WASD or ARROW KEYS to move around. Press "R" to restart the level.

Date added: 2010-08-09
Tags
None
Add a comment:
Log-in to add a comment