RBW room escape
Overall rating:
Your rating:
Login to rate
The 420th escape game from 123bee.com Little kids were playing Hide an…
Arrow Room Escape is another new point and click type room escape game…
Dr. Minstrel has caught you again, & trapped you on his boat! Use your…
If you are a fan of hidden object and escape room games as well as log…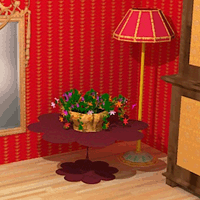 All these red walls are way too intense. Escape this place before you …
Escape from this party house by collecting objects and solving puzzles…
Description
RBW(retro black and white) room escape type game. Search for objects, solve riddle and escape the room!

Date added: Unknown
Instructions
use mouse to interract with objects and riddles.
Tags
None
Add a comment:
Log-in to add a comment