Deep Diver
Overall rating:
Your rating:
Login to rate
You are located on a spacecraft somewhere in space. You are unaware ho…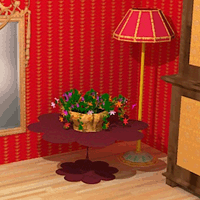 All these red walls are way too intense. Escape this place before you …
Empty Room Escape is a subkind of quest games, where you find yourself…
Search the place for items and clue's, solve puzzles and escape.
Zoom in to hunt the hidden objects in same or different rooms. To comp…
Two girls were studying together in the room.One girl leaves the room …
Description
Your task in this exploration and collection game is to explore the depths of the ocean looking for treasure, rare species and secret maps. Search for treasure to upgrade your submarine in order to dive even deeper. There are ten challenging stages to explore. Use WASD or ARROW KEYS to control your submarine.

Date added: Unknown
Tags
None
Add a comment:
Log-in to add a comment