Modern Penthouse Objects
Overall rating:
Your rating:
Login to rate
Try to save burglar from the chimney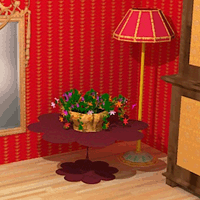 All these red walls are way too intense. Escape this place before you …
Escape from the house is another point and click, room escape game. Se…
Sneak Thief 2: Second Strike is second episode of Sneak Thief 1: Prime…
The 388th escape game from 123bee.com You have been trapped inside Del…
Angry tomato have locked you! Explore house, search for items and clue…
Description
Modern Penthouse Objects is another point and click hidden object game from Games2rule. It's the time to use your observing skills to discover the hidden objects in this Modern Penthouse. Find the hidden objects in short duration to get high score. Avoid

Date added: 2012-12-18
Instructions
Use mouse to play this game.
Tags
Submitted by:
Add a comment:
Log-in to add a comment