Doodle Roll
Overall rating:
Your rating:
Login to rate
Vintage TV Room Escape is the 307th escape game from 123bee.com Anothe…
Unfortunately, your friends locked you inside the Antique House. Now y…
The 331st escape game from 123bee.com You have been trapped inside Lux…
Explore last part of "Lielpils" castle, bribe guards and solve all puz…
Gathe Escape-Little Room is another new point and click escape from ga…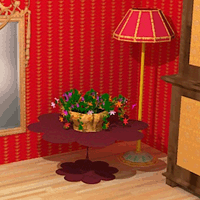 All these red walls are way too intense. Escape this place before you …
Description
Twist and turn the platforms to guide the doodle ball home. There are 30 levels of thought provoking fun in this physics based puzzle game.

Date added: 2013-02-05
Instructions
Use the mouse to rotate the platforms and portals that will guide the doodle ball.
Tags
None
Add a comment:
Log-in to add a comment