Anticast II
Overall rating:
Your rating:
Login to rate
In this game, you try to escape the room by finding items and solving …
This is the 59th escape game from enagames.com, this is a critical gam…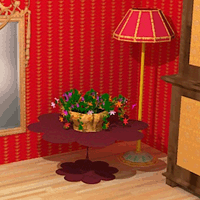 All these red walls are way too intense. Escape this place before you …
You are locked in a ski lodge and must escape! Good luck!
Escape from this trainstation by finding your lost ticket.
In this game, you try to escape the room by finding items and solving …
Description
Leon returned to the world of Aura to save Sara. Things didn't turn out as he expected. A unique point and click game that revolves around the world of Aura.

Date added: 2012-08-31
Tags
None
Add a comment:
Log-in to add a comment