Amerzone: Part 1
Overall rating:
Your rating:
Login to rate
Fish keeping is one of your hobbies. With the same mindset, you have e…
Red room escape is another point and click, room escape game developed…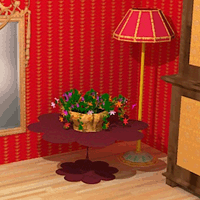 All these red walls are way too intense. Escape this place before you …
Contemporary Room Escape is another new point and click room escape ga…
This house is rumoured to be haunted... You have many years experience…
Search around to find items and clue's and solve puzzles.
Description
Dive into an amazing Adventure game and return the White Bird egg to the Amerzone! A dying explorer has entrusted you with an egg that was stolen over 50 years ago. Now it's up to you to return the egg to ensure the survival of the incredible White Birds. Travel across the globe and look for valuable clues as to the location of the Amerzone. Find their mystical birds and go on a unique adventure in Amerzone: Part 1!

Date added: 2012-01-19
Tags
None
Add a comment:
Log-in to add a comment