Concrete Basement Escape 4
Overall rating:
Your rating:
Login to rate
This is the 70th escape game from enagames.com, this is a critical gam…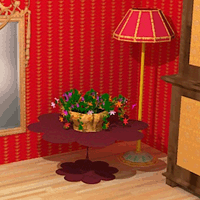 All these red walls are way too intense. Escape this place before you …
In this game, you are locked in a room and you try to search around to…
The 278th escape game from 123bee.com You have been trapped inside thi…
Gathe Escape-Teddy Room is another new point and click escape game. Th…
channel your inner Hansel and Gretchen and try to escape witch's lair.
Description
You find yourself locked in basement, explore concrete basement, obtain some items, search for clues and solve all puzzles in order to open door and escape. Good luck!

Date added: 2011-08-14
Instructions
Mouse to navigate and interact with puzzles.
Tags
None
Add a comment:
Log-in to add a comment