Deep Sea Escape
Overall rating:
Your rating:
Login to rate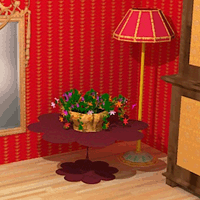 All these red walls are way too intense. Escape this place before you …
Pensioner's Mystery is another point and click room escape game develo…
The 395th escape game from 123bee.com A scientist has come to this isl…
Point and click your way to freedom in the new Escape 3D Library! You …
Numbescape Halloween Escape is another Halloween themed point and clic…
This is a new escape game from the house of gazzyboy.com for this New …
Description
Deep Sea Escape is another new point and click type room escape game from Gamesperk. In this escape game, A man went under the sea in a submarine for a research. Unfortunately the submarine was break down. Help the man to escape from the sea with his submarine by finding items and by solving the puzzles. Use your best escape skills. Good luck and have fun.

Date added: 2013-05-07
Instructions
Use mouse to play this escape game.
Tags
None
Add a comment:
Log-in to add a comment