Diamond room escape Christmas
Overall rating:
Your rating:
Login to rate
Trap House Escape 3 is a new point and click room escape game from gam…
Thanksgiving Party House Escape is a type of point and click new escap…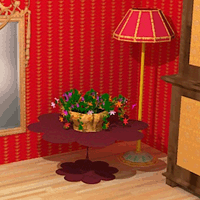 All these red walls are way too intense. Escape this place before you …
I got a job in city. I am staying with my friend's house, without my a…
Escape Game. Collect items and solve puzzles to escape the room.
There are some dangerous tanks hidden in this room, find them all. Hav…
Description
Find 4 hidden diamonds in room, then search for key and escape from Diamonds room. Good Luck!

Date added: 2010-12-06
Instructions
Mouse to navigate, collect objects and interact with puzzles.
Tags
Add a comment:
Log-in to add a comment