Escape the House
Overall rating:
Your rating:
Login to rate
It's a big ball night and you need to get ready quickly and leave or t…
Gathe Escape-Messy Boy's Room is another new point and click escape fr…
This young man and his friends came to a village for the awareness cam…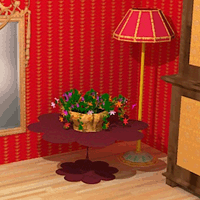 All these red walls are way too intense. Escape this place before you …
You have been trapped inside Medical Room and have to escape from the …
The 32nd escape game from enagames.com. Assume You are inside this Toy…
Description
Escape the House is a great escape game that is developed by fizizi. The riddles and puzzles will give you a hard time for sure. Have fun solving this puzzle.

Date added: 2013-03-11
Instructions
Use the mouse to play this game.
Tags
None
Add a comment:
Log-in to add a comment