Familiar Escape
Overall rating:
Your rating:
Login to rate
There is no time to call for assistance, you must escape the ship! You…
This bedroom belongs to a very mean baby. Leave before you get caught!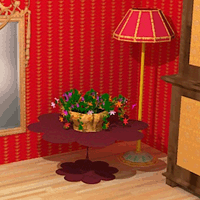 All these red walls are way too intense. Escape this place before you …
Repair Room Escape is another room escape style game by Games2Rule. Yo…
You are trapped in your own art studio! Not only is it a little humili…
Description
Familiar escape is point and click type new room escape game developed by GAMES2RULE.COM. In this game you are unfortunately trapped in a house. There is no one near to help you out. So find the useful hint and objects to escape from the familiar house.

Date added: 2012-11-22
Instructions
Use mouse to play the game.
Tags
None
Submitted by:
Add a comment:
Log-in to add a comment