Glass Room Escape
Overall rating:
Your rating:
Login to rate
This is another hidden object game by games2dress. The object of this …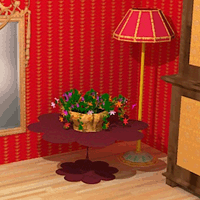 All these red walls are way too intense. Escape this place before you …
Elegant Room Escape is a room escape style game by 123bee. Gather diff…
Escape from this fabulous painting lounge by collecting all the needed…
Search items, solve some puzzles to escape this room. There are three …
It was a hot summer time and you went to an ice cream parlor to have a…
Description
Glass Room Escape is another point and click room escape game from Games2World. In this game, you are locked in a glass room and you try to escape the room by finding items and solving puzzles. Good luck and Have fun!

Date added: 2013-02-17
Instructions
Use Mouse to play this game : Click to move and interact with objects.
Tags
Submitted by:
Add a comment:
Log-in to add a comment