Halloween Escape 2
Overall rating:
Your rating:
Login to rate
123Bee Tinny Attic Escape is another point and click room escape game …
What would you do without telephone? You have time to think about it w…
Another room escape game by 123bee. You have been trapped inside Carri…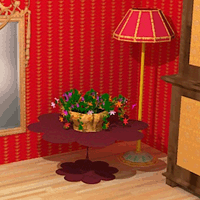 All these red walls are way too intense. Escape this place before you …
The submarine has been damaged by an unknown attacker and is sinking f…
Christmas Gift for Girlfriend is a nice room escape game by gamekb.com…
Description
You are trapped in a spooky place surrounded by carved pumpkins, candles and tricky puzzles. Find your way out of the room.

Date added: 2011-11-01
Instructions
Click objects to interact with them. The cursor changes to a hand when you move the mouse over any clickeable object.

If you click an object and can't do anything then there is a previous action required to be taken.

To move between scenes just click on the edges of the screen.
Tags
None
Add a comment:
Log-in to add a comment