Stationery Shop Escape
Overall rating:
Your rating:
Login to rate
Caveman Escape 1 is another new point and click ,escape game from give…
The 382nd escape game from 123bee.com You have been trapped inside Lar…
Sakura Escape is another point and click ,escape games by Kagiana. Try…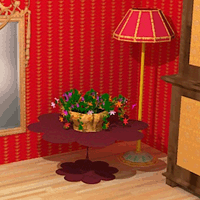 All these red walls are way too intense. Escape this place before you …
You were playing hide-and-seek with your friends after school, but you…
Escape Game. Solve puzzles and collect items to escape the room.
Description
A boy goes to a stationary shop to buy books. It was almost late in the night. The shop keeper locks the door as he was unaware of the presence if the boy. Now the boy cried for help but there was no one to help him. Now let's help him to escape from the shop.

Date added: 2011-03-07
Tags
None
Add a comment:
Log-in to add a comment