Totem Mystery
Overall rating:
Your rating:
Login to rate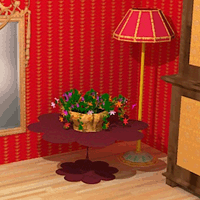 All these red walls are way too intense. Escape this place before you …
Escape From the Museum is another point and click ,room escape game. S…
Some of the pieces are gone missing from the picture, try to find all …
Puzzle Room Escape 46 is an escape game by games2rule. Your goal is to…
Enjoy the tricky Mendeleyev escape!
Funny Wow Escape is another type of point and click new escape game de…
Description
Use your mouse, find and combine items and solve the puzzles in order to escape this cave!

Date added: 2010-11-02
Tags
None
Add a comment:
Log-in to add a comment