Wow Escape the Frog
Overall rating:
Your rating:
Login to rate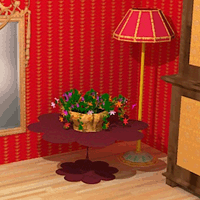 All these red walls are way too intense. Escape this place before you …
Wanpa Quest Another 6 - Episode 2 : Getting Rid of the Monsters in the…
The 330th escape game from 123bee.com You are stuck inside the Musical…
You escaped the Fair Grounds but unfortunately fell asleep in the truc…
Escape the room by solving all the puzzles and finding the guitars, ha…
Your are a mouse trapped in a house. Find puzzle pieces and escape fro…
Description
Wow Escape the Frog is a type of point and click new escape game developed by wowescape.com A frog was trapped in a house which is between forest. Frog's family is trying to make the frog out but they can't. They need your help to escape the frog from there. Will you help them? Use your sharp minded to escape the frog from that house. Can you do it?Good Luck and Have Fun!

Date added: 2013-11-23
Instructions
Use mouse to play this game.
Tags
None
Add a comment:
Log-in to add a comment